deHavilland Model 444 Vacuum Tube Line Preamplifier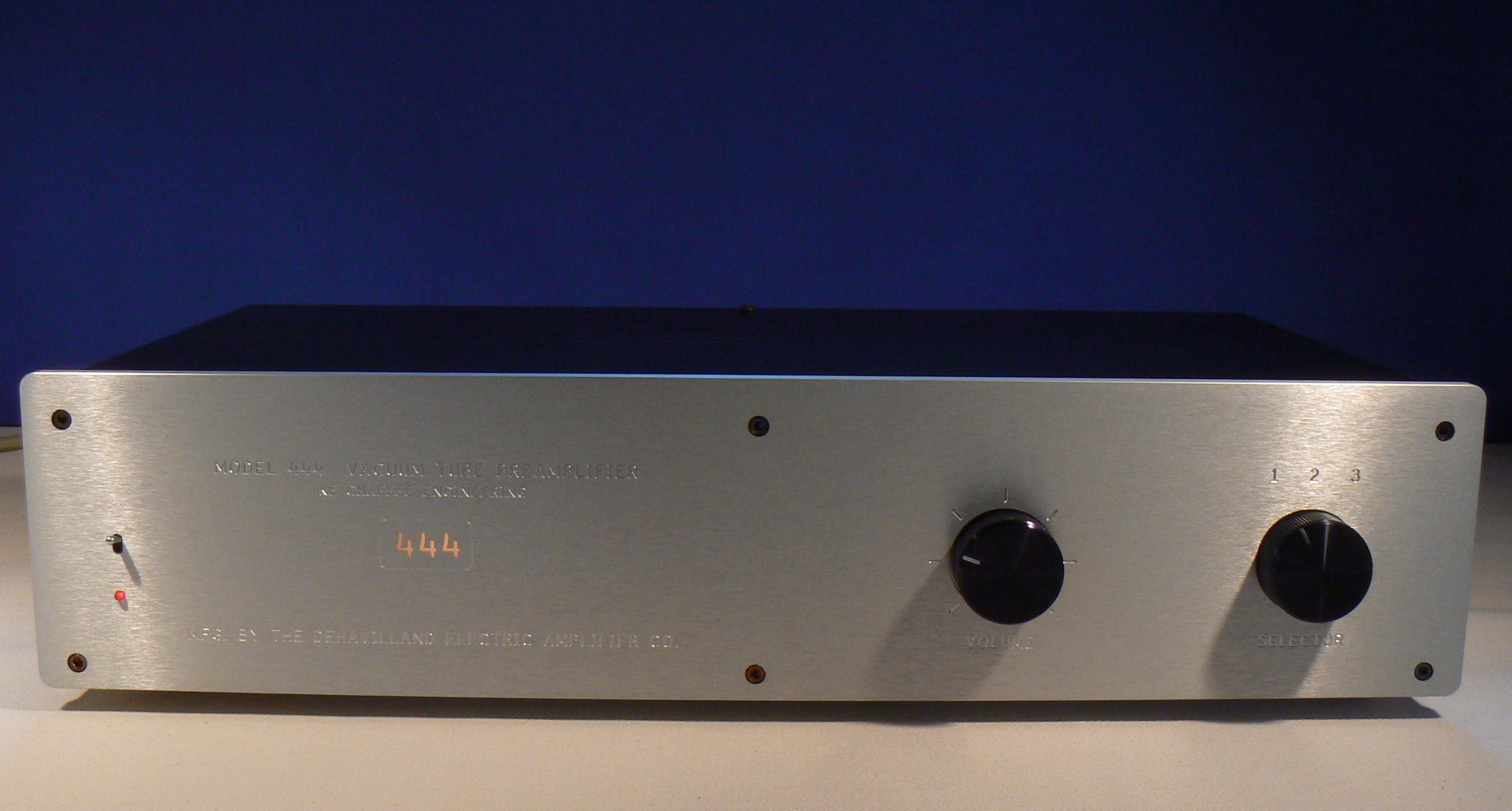 Introducing the deHavilland Model 444 linestage preamplifier .
MSRP $1695
The Model 444 is the newest addition to my product line . The sonic strength of the Model 444 is coherence , built on a foundation of solid bass . So many designs have aspects of the frequency band that stick out at you and end up calling attention to themselves. The 444 offers you a coherent tapestry of sound that I describe as "cut from the same cloth" and this allows me to relax and enjoy the tube magic that the preamp brings .
The 444 uses a pair of 12AU7 tubes for the audio gain function and a 6CA4 rectifier tube in the power supply . The construction of the 444 is a combination of point to point wiring, and the judicious use of circuit boards . Like all my products , the 444 is hand built in Vancouver , Wa. and sourced wherever possible from North American components representing 85% of the cost of the parts . An advantage of this design using 12AU7 tubes is that there is a wealth of excellent vintage tubes that will work in this preamp from manufacturers such as Amperex , Telefunken,
Siemens and Mullard. You will find a wealth of sonic flavors here.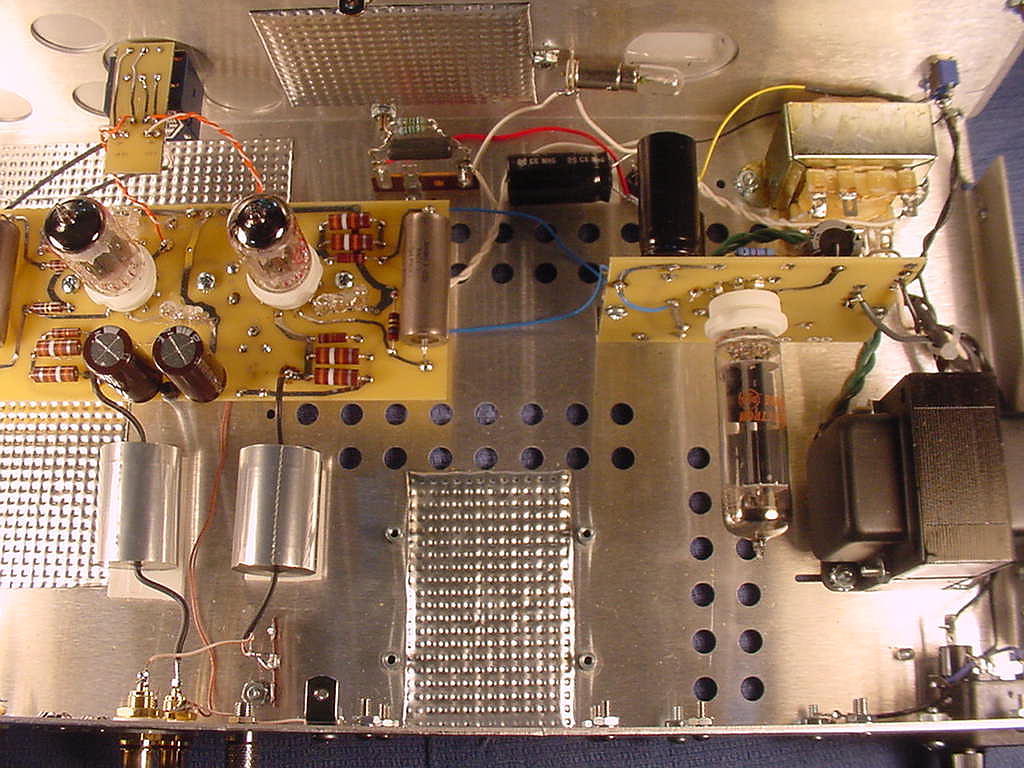 Interior photo of the 444 Line Preamplifier
In this photo you can see the power supply on the right side with its 6CA4 rectifier. Two power transformers are used , one being just for the 12.6 v filament source . The audio circuit is on the left , featuring paper-and-oil capacitors and classic carbon composition resistors. The volume control is an Alps "Blue Beauty" type. The output capacitors in the foreground left are Clarity Cap ESA types . The RCA input and output jacks are custom individual jacks made with teflon insulation. The 444 logo is cut right through the aluminum face plate and lit with an incandescent bayonet type lamp, diffused through white plexiglas . I can't resist such an old school touch .
Specifications :
Frequency response : 10 hz to 50Khz +0 / -1db.
Signal to noise ratio : 80 dB unweighted
Harmonic distortion : 0.25% at 2V rms , 20-20,000 Hz
Tube complement : (2x) 12AU7 Audio
: (1x) 6CA4 Rectifier
Dimensions : 17" x 10 " x 4" , shipping weight 17 lbs.
Power requirement : 120V , 25 watts .